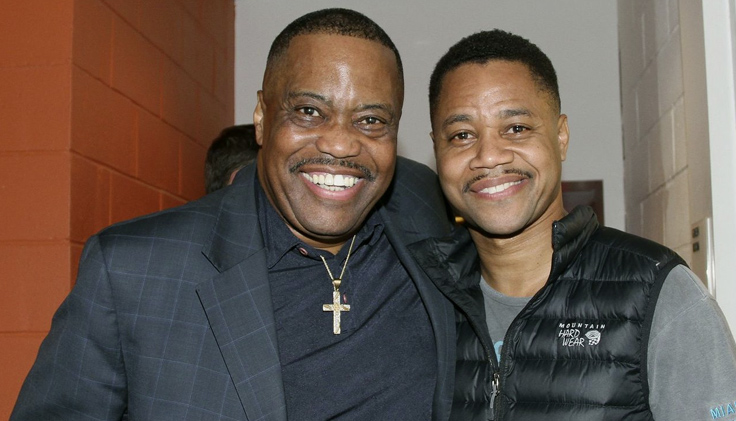 Cuba Gooding Sr. with son Cuba Gooding Jr.
Soul singer, Cuba Gooding Sr. was reportedly found dead in his car in Woodland Hills, California on Thursday afternoon.
Father of Oscar-winning actor, Cuba Gooding Jr., Gooding Sr. was the lead singer for the 1970's soul group, The Main Ingredient.
The group's hits included "Everybody Plays the Fool," "I'm So Proud" and "Just Don't Want To Be Lonely."
A cause of death has not been confirmed, however, reports suggest a possible overdose. Gooding Sr. was 72 years-old.
Read Gooding Sr.'s full biography here.