Many of us have sensitive skin. Testing new products is not an option for us. If something is scented or there is a foreign ingredient, we can break out with the snap of a finger! Luckily, there are many skincare lines available that are developed specifically for sensitive skin. With Earth Day around the corner, we are featuring some of our new favorite all-natural lines.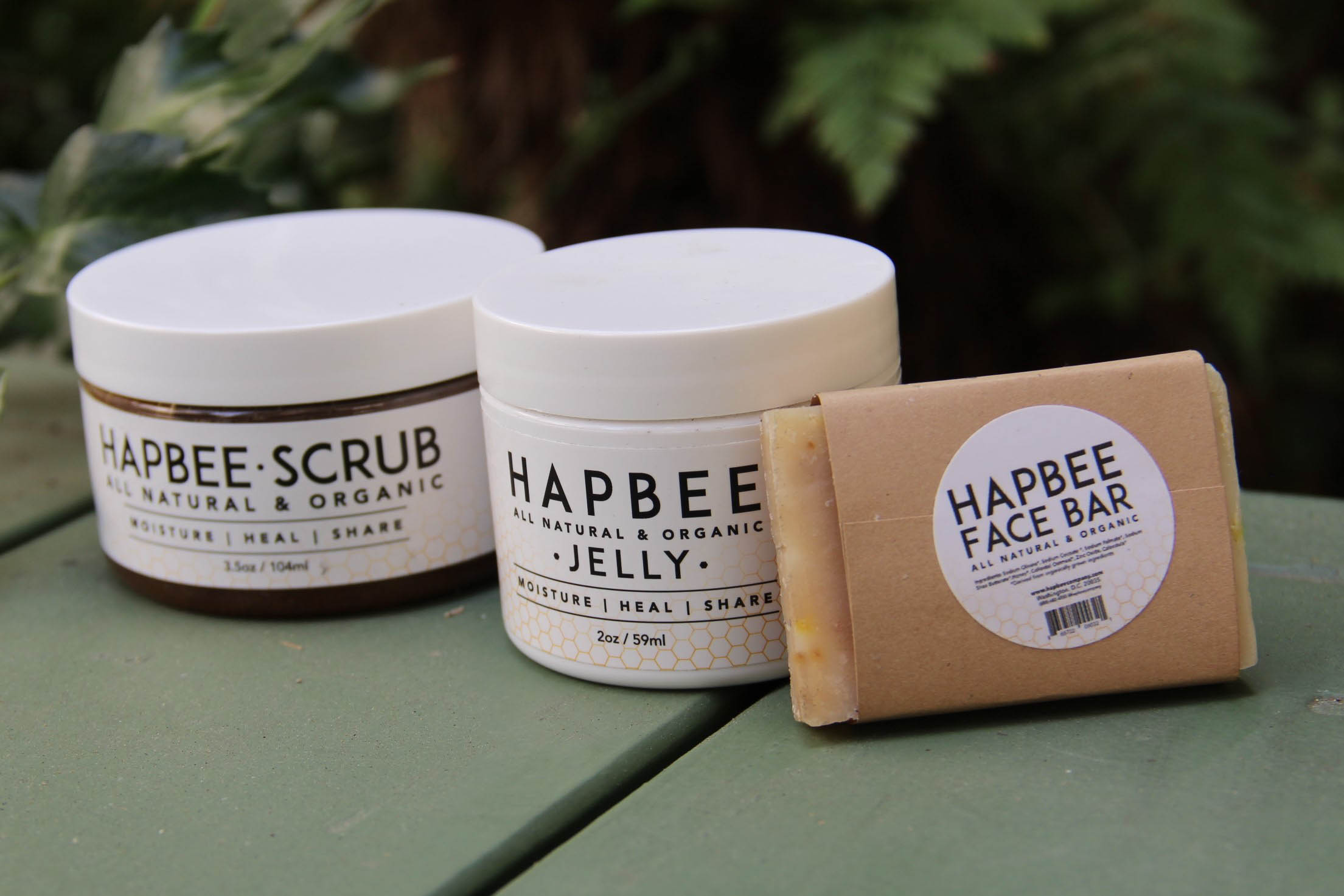 We discovered Hapbee Company while producing the Hollywood Beauty Awards. Thrilled to have their products in our gift bags, we had the chance to try the line ourselves.
Hapbee was a celebrity team effort, created by brothers Kevin & Kendall Schmidt, Carlos & Alexa PenaVega.
They call it the "bee-centric" three-part face care kit. It has ZERO toxic chemicals, fillers, synthetic additives, and no animal testing.
The Hapbee Face Kits ship anywhere in the world and are comprised of:
Zinc bar for daily cleansing (a great bar for sensitive skin!)
Honey-sugar scrub for exfoliation and collagen production (incredible exfoliant, leaves skin feeling smooth immediately after you use it!)
Healing balm formulated around bee propolis (we love this for hand moisturizing AND as a lip balm!)
"We are proud to say that our products are locally sourced, lab tested, 100% zero allergen non-irritant, and most importantly, made in the USA," Kendall said.
Kevin grew up struggling with weight issues and poor diet. He said, "I'm now a full blown nerd for clean stuff and Hapbee gives me a space to share what I've learned."
The Hapbee team want to reward their customers. Carlos PenaVega said, "The more you buy at Hapbee the more free stuff you can get. Hapbee can't grow without you and this is our way of showing gratitude."
Hapbee Products are also available as bi-monthly kits. They can be purchased exclusively at https://hapbeecompany.com