Screen legends Michael Caine, Morgan Freeman and Alan Arkin give crime a try as three longtime friends and retired coworkers who decide to rob a bank when their pension fund is nixed in "Going in Style," a playful if predictable heist comedy also featuring Ann-Margret, Matt Dillon and Christopher Lloyd.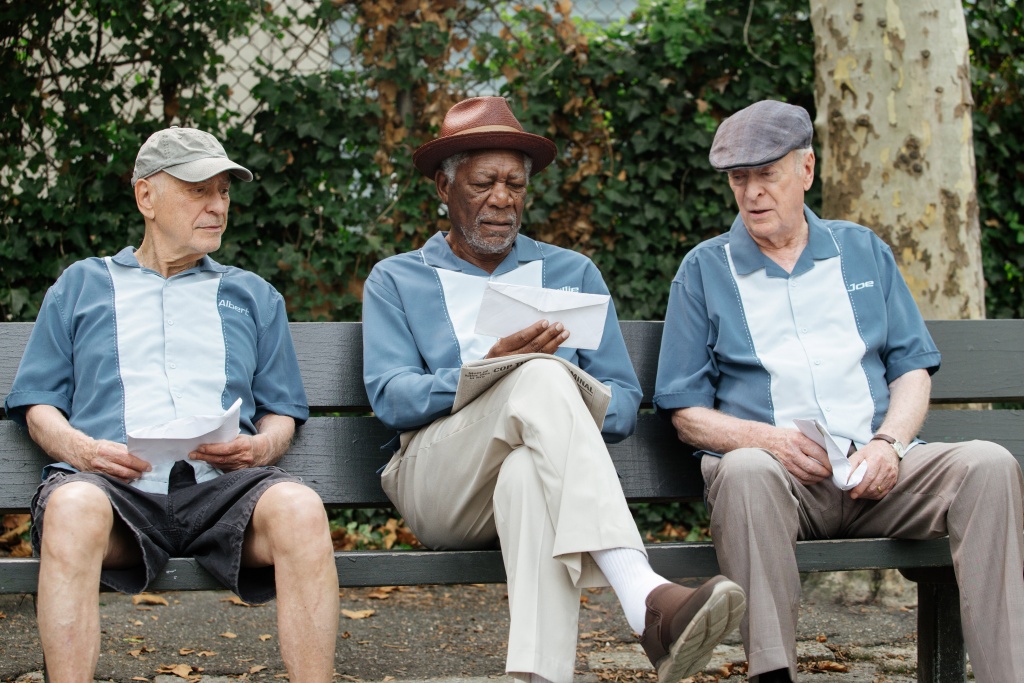 The third feature directed by former "Scrubs" star Zach Braff ("Garden State," "Wish I Was Here"), "Going in Style" is a competent and lighthearted studio comedy that is at its best when focused on old fogey gags and bungled heists and less so in its commentary on corporate greed. Despite the familiarity and predictability of the script by Ted Melfi ("St. Vincent," "Hidden Figures"), which is based on the 1979 film of the same name, there's just enough senile silliness and ill-advised criminality from the Oscar-winning acting trio to sustain the film's breezy ninety-six minute running time. As evidenced by countless examples in film and television ("Fargo," "Dog Day Afternoon," "Office Space"), inept criminals always yield humorous results; and while it would have been nice to see this latest caper comedy bring something new to the equation aside from the age factor, "Style" still offers a passable amount of mindless entertainment, particularly for those with a soft spot for the aging leads.
Set in New York, "Going in Style" centers on the friendship and financial struggles of three Brooklynite retired assembly line workers at Semtech Steel: Joe (Michael Caine), a family-oriented grandpa who has recently taken in his granddaughter (Joey King) and her pothead dad (Peter Serafinowicz); Willie (Morgan Freeman), a friendly type longing to visit his daughter and granddaughter on the West Coast; and Al (Alan Arkin), a cynical widower and ex- jazz musician who shares an apartment with Willie.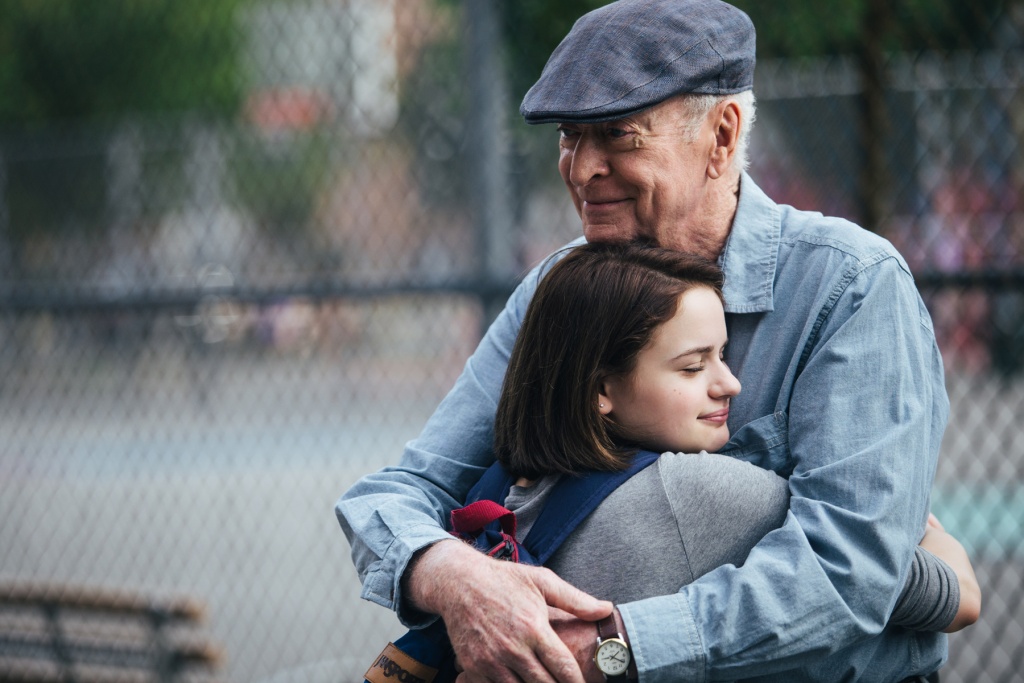 One day, while inquiring into why his mortgage payments have suddenly tripled, Joe finds himself in the midst of a bank robbery. Struck by the robbers' flawless execution, not to mention escaping with $1.6 million, Joe begins to wonder if he could pull off a similar scheme. Willie and Al are quick to throw cold water on Joe's harebrained idea – that is, until their pensions are suspended when Semtech Steel is bought out by another company. Since the bank they all belong to is holding their pension funds, the senior trio decides to take back what's rightfully theirs.
With the help of a "professional" thief (John Ortiz), the novice criminals conspire to pull off the perfect bank job, though many complications arise along the way.
A surprising choice for director given that his previous efforts have been more artistically minded, Zach Braff proves an adept handler of the lighthearted material at hand, especially with respect to the physical comedy and character relations. Ted Melfi's script succeeds in tapping into audience's wish fulfillment, inviting us to live vicariously through these likable old-timers as they dole out their own version of justice against corporate greed. Granted, the ageist humor yields diminishing results as the film plays out, and the poignant notes the film strives to hit in the final third feel manufactured, but the rapport between the thespian trio allows moviegoers to overlook its shortcomings. Comic highlights include a grandfatherly smoke session, a failed grocery store shoplifting spree, and a couple of tense encounters with a high-strung bank customer rep (Josh Pais).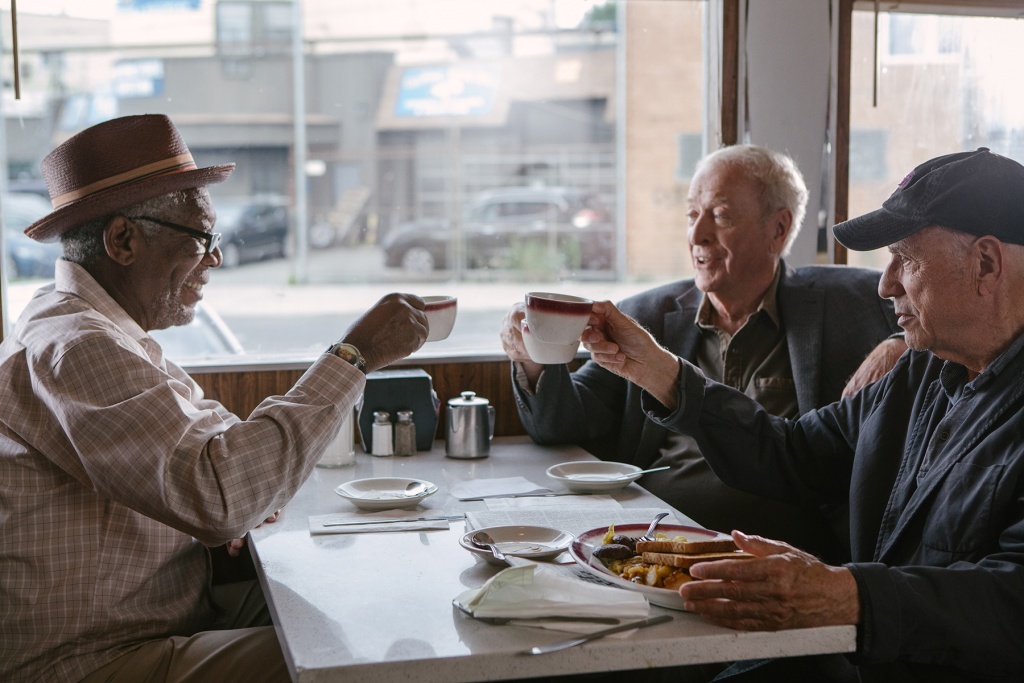 Michael Caine, Morgan Freeman and Alan Arkin are all delightful as the unlikely bank robbers, clearly relishing the opportunity to send up their distinguished screen personas. The supporting cast also comes through in the comedy department, with "SNL"'s Kenan Thompson as a wisecracking grocery store manager, Christopher Lloyd as a scatterbrained lodge buddy, and Josh Pais' easy-to-hate bank customer rep taking top honors. Ann-Margret also proves a welcome addition as Arkin's love interest, as does Matt Dillon as an incompetent FBI agent.
If you're the type of moviegoer predisposed to giggling at the sight of an Oscar- winner shoplifting raw chicken by stuffing it down his pants, then "Going in Style" is most definitely the one for you.
Running Time: 96 minutes
Rated PG-13 for drug content, language and some suggestive material.